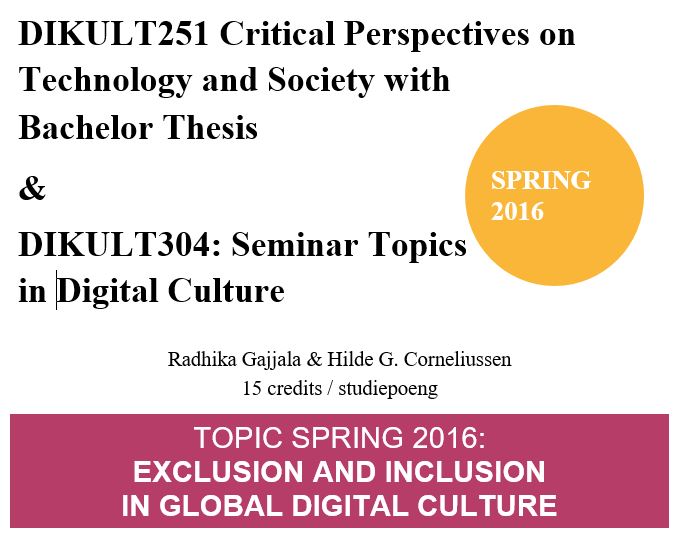 Interested in what makes some people or groups become excluded from (global) digital culture? And what we can do to achieve higher degree of inclusion?
Together with Fulbright Professor Radhika Gajjala I will be teaching DIKULT251 and DIKULT304 this semester, and we have built a course around the topic of exclusion mechanisms and inclusion strategies in global digital culture.
We will have new guest researchers every week, talking about their own research with reference to inclusion/exclusion. Our first guest is Lin Prøitz on the 19th of January, and she will talk about Visual Social Media Lab and their report: "The Iconic Image on Social Media: A Rapid Response to the Death of Aylan Kurdi".