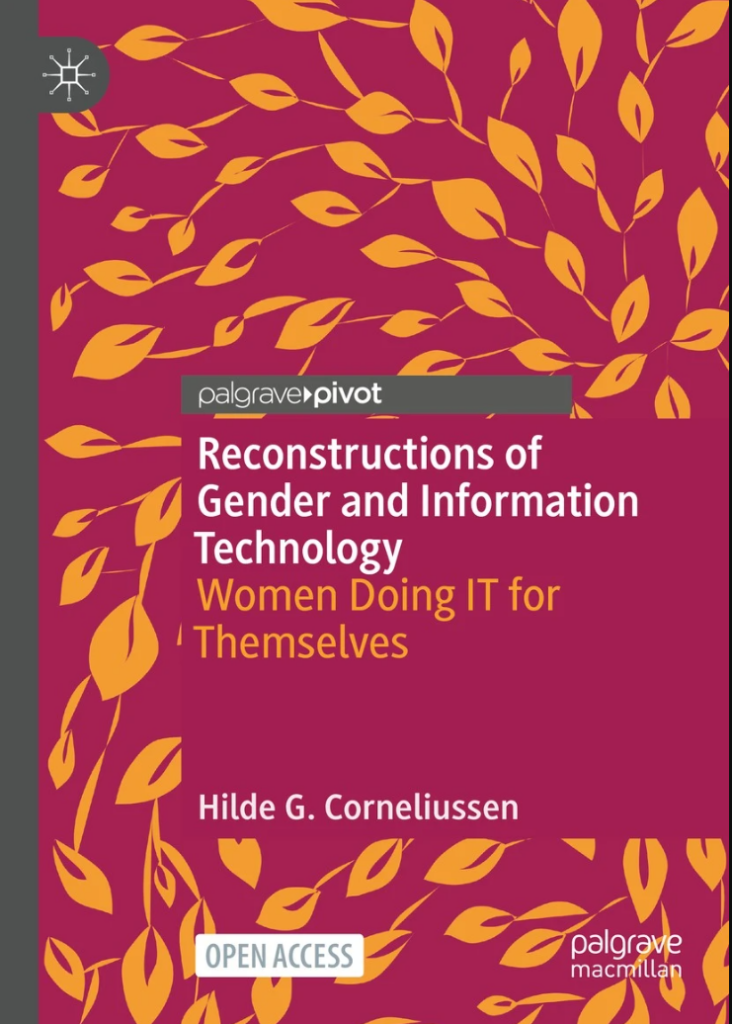 Yay! My new book is out! Reconstructions of Gender and Information Technology: Women Doing IT for Themselves. About how women find their way into tech careers.
I have only seen it online so far, still waiting for the paper version to arrive. The good news is that it is available as Open Access!
Enjoy: https://link.springer.com/book/10.1007/978-981-99-5187-1
About the book:This open access book explores what makes women decide to pursue a career in male-dominated fields such as information technology (IT). It reveals how women experience gendered stereotypes but also how they bypass, negotiate, and challenge such stereotypes, reconstructing gender-technology relations in the process. Using the example of Norway to illuminate this challenge in Western countries, the book includes a discussion of the "gender equality paradox", where gender equality exists in parallel with gender segregation in fields such as IT. The discussion illustrates how the norm of gender equality in some cases hinders rather than promotes efforts to increase women's participation in technology-related roles.
https://link.springer.com/book/10.1007/978-981-99-5187-1#about-this-book
Here is what one of the reviewers says about the book:
"Hilde G. Corneliussen provides an exploration of gender equality in technology with this definitive and thought-provoking book. With meticulous research, she sheds light on the unsolved issues of the gender imbalance in IT, revealing the complex factors that hinder progress. Through compelling narratives and inspiring insights, the book unveils the resilience of women who challenge stereotypes and reconstruct the gendered space of IT. A must-read for those seeking to create an inclusive digital future." (Jeria Quesenberry, Associate Dean of Faculty, Carnegie Mellon University, USA, and author of Cracking the Digital Ceiling: Global Views of Women in Computing)
https://link.springer.com/book/10.1007/978-981-99-5187-1#about-book-reviews
Do you want to hear more?
I will be giving some talks locally and an online webinar about the book. Please send me a message if you want to participate or receive news about such events: hgc@vestforsk.no